[2021/12/7] Syscom Computer twice awarded for two self-developed products, "DBMaker Database Management System  Version 5.4.4″ and "Network Monitoring Management NETCenter Version 4.7" once again win the 2022 "Taiwan Excellence Award."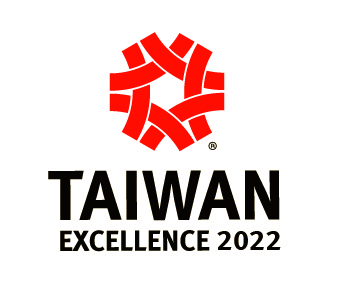 As one of the large-scale domestic system integrators, Syscom Computer has always been known for its professional strengths. Since 2005, when it's first R&D center was approved for establishment in the information service industry, Syscom has been committed to improving software quality and has passed the highest level of international software quality evaluation twice. We maintain CMMI Level 5 certification and have been awarded the "National Quality Award-Manufacturing Quality Model Award." Syscom is committed to assisting customers in digital transformation and in-house productization to open niche markets. Winning the "Taiwan Excellence Award" twice is no easy feat. Syscom Computer is continuing to launch more product of the same  "Taiwan Excellent" quality to share with even more users.
The most significant new feature in this year's award-winning "DBMaker Database Management System Version 5.4.4"is its support for diversified external program applications, including support for the popular Django Python and Laravel PHP website application frameworks (Web Framework), with concise syntax and the MVC framework for Web software making it easy to implement and deploy web applications for Python and PHP users and helps with website access to DBMaker databases. Together, this creates a delightful development environment. In addition, pyodbc-dbmaker supports the highly versatile Python application for machine learning and data science analysis, django-dbmaker framework allows rapid development of secure and easy-to-maintain websites. All three are free and open source on the GitHub source code hosting service platform, follow the software engineering technology trend, making the code transparent, able to withstand testing, and become a more powerful tool for Python and PHP developers. (For details, please refer to https://syscomgo.com/products/dbmaker/).
What's more, the "Network Monitoring Management Center NETCenter Version 4.7," has once again been recognized as a Taiwan excellent product. A big part of winning this year's award is NETCenter's presentation of IT operations status through a macro and micro perspective, and in the existing integrated functions, including: monitoring Alarms, LOG records, asset management, intuitive dashboards, multi-brand backup, advanced traffic analysis, visual topology and command delivery which is now expanded to include wireless network equipment monitoring and a comprehensive "war room" situation center. NETCenter brings a new network management perspectives and management conveniences with its cross-platform, Cross-brand, and cloud-based cross-industry technologies which provide the best enterprise monitoring management solution for digital transformation. NETCenter is ready to help companies easily and accurately master the use of digital technology. (For details, please refer to https://syscomgo.com/products/netcenter/).
"DBMaker Database Management System" and "NETCenter network monitoring management center" are available through domestic and foreign marketing channels. They are currently available in the United States, Japan, Brazil, Italy, Southeast Asia and other places, and have won praise from users in many countries. "Taiwan Excellence, Taiwan's Honor," Syscom Computer continues to research and develop, continues to promote and share the best products and services with our users.
DBMaker product contact: Mr. Lian TEL: (02)2191-6066 ext. 8282
NETCenter product contact: Miss Shieh TEL: (02) 2191-6066 ext. 8870